>Sorry forgot to post some pictures we've got them sorted. Still got to get the herb and odd-stuff section (that fellow allotmenteers kindly donted) with the experimental potato growing in a pile of old car tires to be taken. But that'll be next time.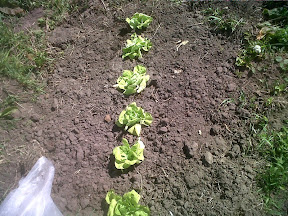 Lettuce growing nicely, will have to get some tubes soon to keep the fleece of the leaves soon.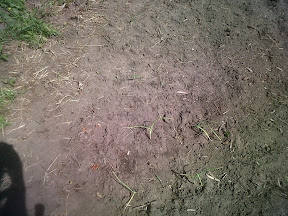 It might not look like much however there is shallots and onions in this area
Strawberries chillis in this section, once the chillis are done may plant more strawberries.
Tomatoes growing wonderfully
Got beans and peas in which will be photographed soon.